---

You will never-ever know
What it felt like,
ripping the plastic off our windows,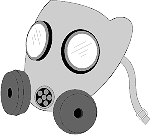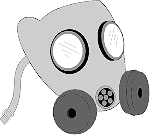 To let the air of freedom
waft,
through panes sealed against the gas. Purim in Shushan
- five years ago -
in our sealed rooms.

How even the radio said
it was a miracle and quoted us Isaiah
between the ads for this and that
and yet,
it all vanished so quickly,
like a cloud of gas our faith,
and back we retreated once again to
our sealed rooms.

---
This poem originally appeared in
SEASONS OF THE MOON
for Adar 5756.
Written by
Rabbi Yaakov Asher Sinclair
.
General Editor:
Rabbi Moshe Newman
.
HTML Design:
Michael B. Treblow
---
Ohr Somayach is hosted by TeamGenesis


---

Copyright © 1996
Ohr Somayach International
. Send comments to:
[email protected]