Love of the Land - Ein Gedi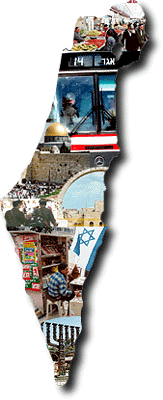 Selections from classical Torah sources
which express the special relationship between
the People of Israel and Eretz Yisrael
EIN GEDI
Ancient Ein Gedi was the wilderness area where David and his men found refuge from the pursuing forces of King Saul. It was there that David waived the opportunity of slaying his royal adversary who had inadvertently entered alone into the cave where David was hiding. Rather than slay his pursuer, David contented himself with secretly snipping off the edge of King Saul's coat in order to later prove that such a situation had existed.
Modern Ein Gedi is a small settlement established in 1949 as a stronghold near what was then the border with a hostile Jordan.
The natural beauty of the area finds expression in Shir Hashirim (1:14) where King Solomon describes the vineyards of Ein Gedi covering the surrounding mountainsides. Although the Roman historian Pliny later lamented that Ein Gedi was, like Jerusalem, "a heap of ashes," the Prophet Yechezkel (47:10) foresaw an Ein Gedi blessed with an abundance of fish, symbolic of the eventual restoration of the Holy Land.

---
The Love of the Land Archives
---
Written by Rabbi Mendel Weinbach, Dean, Ohr Somayach Institutions
General Editor:
Rabbi Moshe Newman
HTML Production:
Eli Ballon
HTML Design:
Michael Treblow
---
© 1998 Ohr Somayach International - All rights reserved. This publication may be distributed to another person intact without prior permission. We also encourage you to include this material in other publications, such as synagogue newsletters. However, we ask that you contact us beforehand for permission, and then send us a sample issue.
---
This publication is available via E-Mail
---
Ohr Somayach Institutions
is an
international network
of Yeshivot and outreach centers, with branches in North America, Europe, South Africa and South America. The Central Campus in Jerusalem provides a full range of educational services for over 685 full-time students.
The Jewish Learning Exchange (JLE) of Ohr Somayach offers summer and winter programs in Israel that attract hundreds of university students from around the world for 3 to 8 weeks of study and touring.
Ohr Somayach's Web site is hosted by TeamGenesis

---

Copyright © 1998
Ohr Somayach International
. Send us
Feedback
.