Women's Role in the Miracle of Chanukah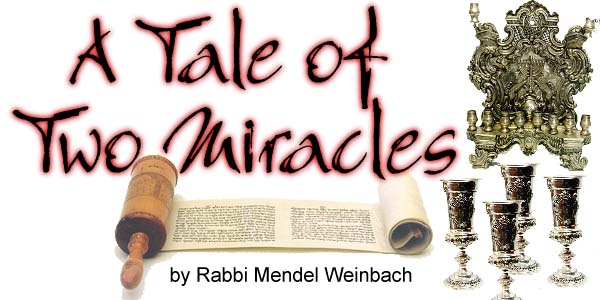 Even though the general rule is that women are exempt from time-related mitzvos, women are obligated in the mitzvah of Chanukah lighting, declared Rabbi Yehoshua ben Levi, because they too were involved in the miracle.
Rashi seems to combine the following explanations of Rashbam and of Tosafos regarding why women are obligated in time-related mitzvos, such as reading the Megillah on Purim and drinking four cups of wine on Pesach Eve.
Rashbam's approach is that the women were the catalysts for these miracles - Esther for Purim, Yehudis for Chanukah and the righteous women of Israel for the miracle of the Exodus from Egypt. Tosafos takes a different line and stresses the fact that women were as exposed to danger from the enemy decrees as were the men, and must therefore equally celebrate the miracle which redeemed them.
Rashi cites both the evil decree of the Greeks affecting the purity of Jewish women on the threshold of marriage and the fact that a miraculous victory over the Greeks was sparked by a woman.
The difficulty with understanding either approach is that on daf 21b the gemara explains that the miracle for which the holiday of Chanukah was established was that a one-day supply of olive oil lasted for eight days of Menorah lighting in the Beis Hamikdash until the victorious Maccabee forces could secure a new supply of uncontaminated oil. If this was the miracle, why is the woman's connection to the Chanukah miracle discussed in terms of spiritual danger and redemption from it?
In the "Al Hanissim" praise we add to our prayers and grace after meals on Chanukah, we stress the miracle of the military triumph over "the mighty by the weak and the many by the few," while the miracle of the oil is merely hinted at. The inescapable conclusion is that Chanukah is a celebration of both the military miracle and that of the oil. We will mention but one of the explanations how each of these miracles complements the other. Military victories over superior forces have been ascribed by historians to the brilliance of generals and the fighting ability of soldiers, and their purpose was political independence. Such explanations might have been given for the triumph of the Maccabees had the miracle of the oil not delivered a Divine message that it was only a Heavenly miracle, whose purpose was to achieve spiritual security.
(Shabbos 23a)