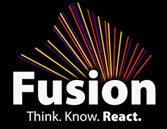 Daily Schedule
10:00 Nucleus
Start the day off with a bang with an in-depth examination of the key principles of Judaism and explore classic and contemporary issues
Topics include:  Jewish Tradition, The Afterlife, The Messiah, Jewish/Secular Law, Family

Taught by: Rabbi Dr. Y. Breitowitz, former Rabbi of Woodside Synagogue in Silver Spring, Maryland and associate professor of law at the University of Maryland. Rabbi Breitowitz received rabbinical ordination from Ner Israel Rabbinical College and his Juris Law degree from Harvard Law School (magna cum laude). He is a senior lecturer at Ohr Somayach.

11:00 Formulas to Live By
Insights into practical day-to-day Jewish living. What, how, when and why. Bound to be a catalyst for conversation.
Topics include:  Shabbat, Prayer, Keeping Kosher, Tefillin.
Taught by: Rabbi S. Schiller, a graduate of the prestigious yeshivas of Beis Matisyahu and Brisk. Rabbi Schiller served as rabbi in the Forest Hill Jewish Center community in Toronto, Canada for two years, before he joined Ohr Somayach in 2006 where his role has been teaching, lecturing and advancing various projects in the organization.  In addition, Rabbi Schiller is the co-director of the beginners' program at Ohr Somayach.
12:00 Splitting the Atom
Getting to grips with text, guiding students through analyzing the Talmud and applying conclusions to the 21st century.
Taught by: Rabbi Y. Ullman, who studied Literature and Chemistry at Harvard University, later graduating from Williams College where he majored in History and Science.  Rabbi Ullman has published a 600 page halachic work studied by many aspiring rabbis, lectures at Ohr Somayach on a wide variety of topics in Jewish thought and writes our "Ask the Rabbi" column.
15:00 Reaching to the Core
Life Skills and Self-Development 101, Jewish style.
Taught by: Rabbi Dr. G. Matalon, who holds a B.A. from California State University and an M.A. and Ph.D. from NYU.  Rabbi Matalon's area of expertise is Medieval Philosophy and Mysticism.  He has served in a number of communal positions including as the Jewish Federation of Omaha Professor of Judaic Studies and Executive Director of the Center for Jewish Education in Omaha; and has taught Jewish and Islamic Studies, philosophy, comparative religion, film studies, comparative literature and Holocaust studies.
16:15 Heavy Water
Jewish thought and philosophy. Get clarity. Prevent a meltdown.
Topics include: The Nature of God, Verifying Sinai, Free Will, Torah and Science, Reward and Punishment
Taught by Rabbi Dr. Dovid Gottlieb, who received his Ph.D. from Brandeis University and went on to become Professor of Philosophy at Johns Hopkins University.  An accomplished author and lecturer, Rabbi Gottlieb has been electrifying audiences with his stimulating and energetic presentations on ethical, moral and philosophical issues for decades. 
17:15 1:2:1
Choose from a selection of guided study options which include: 

Hebrew for beginners 
Advanced Hebrew 
Jewish Thought
Classic Jewish Texts 
Jewish Mysticism
---
Program Coordinator: Rabbi Dr. Y. Greenblatt
Rabbi Dr. Yitzchak Greenblatt, born in Cape Town, South Africa, spent most of his adult life in the U.K.. He represented England Under 18 and the University of Cambridge at rugby and gained his Ph.D. from Cambridge in Linguistics.  After teaching there, Rabbi Greenblatt joined Ohr Somayach, where he lectures on various topics. He also writes a regular column for the Yeshiva's website and magazine, and in his spare time is a research consultant in the Department of Hebrew Culture at Tel Aviv University.
For further information about Fusion, please contact: [email protected]